Full-Service Staffing Solutions for Healthcare Facilities
There isn't a one-size-fits-all approach for healthcare staffing at today's facilities. Every situation is unique and your challenges require individualized attention.
Anders Group takes a team-based approach to meet your most urgent Allied Health, Nursing, and Therapy staffing needs.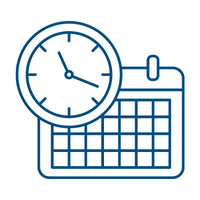 Temporary
Anders Group will provide you with talented travel healthcare professionals to fill immediate and urgent needs.
Urgent openings

Medical leave

Staffing a new facility

Cover for a position while searching for a permanent replacement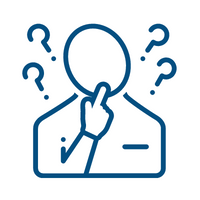 Temporary-to-Hire
Reduce risky hiring by testing a healthcare professional on the job prior to committing to a permanent offer. Evaluate their skills and get a real sense for how a new staff member will contribute to your team and facility. At the end of the contract, you have the option to hire the travel healthcare professional, or continue your search with no obligation.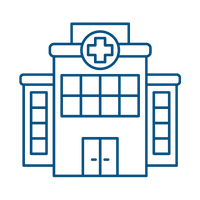 Permanent Placement
Sourcing top healthcare talent is a challenge in today's climate. It takes time and energy that many teams simply don't have to spare. Anders Group eliminates that challenge by acting as a seamless extension of your internal recruiting team, filling key positions accurately while controlling costs and reducing time-to-hire.
Fill Your Urgent Staffing Needs With Us Now!
Let us know what healthcare positions you are looking to fill. A recruiter will review your application and get in contact with you ASAP to start the search for your healthcare professional. We staff travel healthcare professionals across the nation, for every setting and specialty.
Directly Submit Your Jobs To Us
Entering the world of travel healthcare presents complex decisions and obstacles for healthcare...
Find Your Next Adventure
It's an exceptional opportunity to enhance your nursing skills while traveling to new destinations.
Find Your Next Adventure
People are talking about Anders Group
"Great overall experience with Anders Group! Any questions that I have is answered promptly! What they say is what they actually do. This is my second contract with this company and I look forward to having more!"
Pamela R.
"I'm an allied healthcare worker that has worked with Anders for 3 assignments thus far. I love working with them. If you have any questions or concerns I trust that they'll be honest with the results and I believe that they do care about you and your decisions."
Courtney L.
"I've worked with several different companies over the course of 5 years. Anders seems to pay better and they have that small time feel to them which I like. My recruiter always answers the phone when I call. He stays with me through the entirety of my contract which is important to me.. Great company."
Jan S.
"Great people to work for. I am only on my first travel assignment with this group and so far I have no complaints. My recruiter, Chris, is very attentive and personable. Recently received an awesome 'swag bag' from this thoughtful team. If you are a healthcare professional seeking travel work, give Anders Group a call and prepare to be delighted."
Caleb M.