The Anders Group Story
Anders Group was founded in 2010 by a team of healthcare recruiters who knew the industry inside and out. Our founders began as recruiters for a larger staffing company. As these agencies shifted towards a numbers-first approach, their vision towards the healthcare staffing industry and customer service no longer aligned. This led them to join and change the market with Anders Group.
Keeping their original heart and ideologies in mind, Anders Group was born with a people-first philosophy. This philosophy has led Anders Group for the past decade. Exceptional customer service is what has facilitated our growth from Allied health into Nursing and Therapy, making Anders Group a top healthcare staffing agency.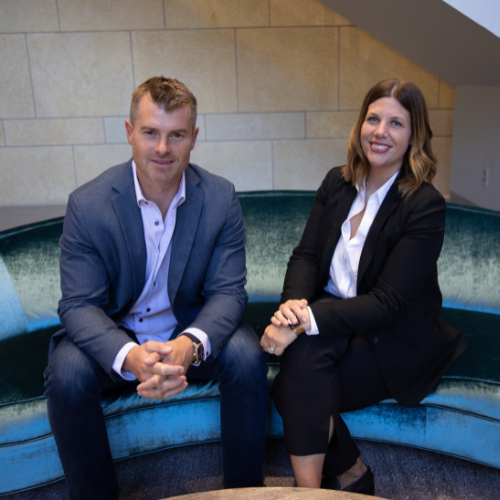 Our Culture
Work hard, play hard. Let us take care of the rest.
At Anders Group, we put our people first. Many of our travelers have been with us for years, because they know their needs are our priority. We strive to provide our travel allied health professionals, nurses, and therapists with exceptional professional and life experiences through unique travel opportunities.
Anders Group is in the business of bringing people together in the name of patient care - and to provide some new adventures along the way.
A Different Approach to Travel Healthcare Staffing
Anders Group is a growing boutique travel healthcare staffing firm based in Dallas, Texas. Our team of professionals and travel healthcare recruiters are dedicated to providing our clients and candidates with unmatched exceptional service. Healthcare professionals and providers are passionate about what they do, and our travel healthcare staffing firm is passionate in helping them achieve their professional, personal, and staffing goals. Our proven approach ensures accurate matches for both facilities and professionals with guaranteed satisfaction and the promise that patient care is never compromised.
Experiences
Anders Group is dedicated to experiences that are rewarding and fun. We build lasting relationships with our talent and take pride in helping our professionals achieve their professional and personal travel goals.
People
Healthcare is about the people - and we feel the same about healthcare recruiting. We don't see our talent as numbers, but as people, treating everyone with the respect they deserve.
Support
We are here for both our clients and healthcare professionals 24/7 to answer questions, address concerns, or to simply be there whenever we are needed. One-on-One personalized support 24/7/365.
Mission
Anders Group is driven to deliver exceptional customer service that enables our team members, clinical professionals, and healthcare organizations to meet their professional, personal, and staffing goals.
Vision
To be a leader in helping healthcare providers and facilities nationwide meet their staffing needs in order to better support the communities they serve.
Values
Community
Quality
Innovation
Empathy
Growth
Success
Find The Right Travel Assignment For You Or Bring Us Your Staffing Challenges
Entering the world of travel healthcare presents complex decisions and obstacles for healthcare...
Find Your Next Adventure
It's an exceptional opportunity to enhance your nursing skills while traveling to new destinations.
Find Your Next Adventure
People are talking about Anders Group
"Great overall experience with Anders Group! Any questions that I have is answered promptly! What they say is what they actually do. This is my second contract with this company and I look forward to having more!"
Pamela R.
"I'm an allied healthcare worker that has worked with Anders for 3 assignments thus far. I love working with them. If you have any questions or concerns I trust that they'll be honest with the results and I believe that they do care about you and your decisions."
Courtney L.
"I've worked with several different companies over the course of 5 years. Anders seems to pay better and they have that small time feel to them which I like. My recruiter always answers the phone when I call. He stays with me through the entirety of my contract which is important to me.. Great company."
Jan S.
"Great people to work for. I am only on my first travel assignment with this group and so far I have no complaints. My recruiter, Chris, is very attentive and personable. Recently received an awesome 'swag bag' from this thoughtful team. If you are a healthcare professional seeking travel work, give Anders Group a call and prepare to be delighted."
Caleb M.