Travel Medical Technologist Jobs
Anders Group offers Travel Med Tech Jobs in all 50 states and U.S. territories. Medical technologists play a crucial role in supporting patient care and disease diagnosis. Their expertise and precision in laboratory testing contribute significantly to improve patient outcomes and overall healthcare management.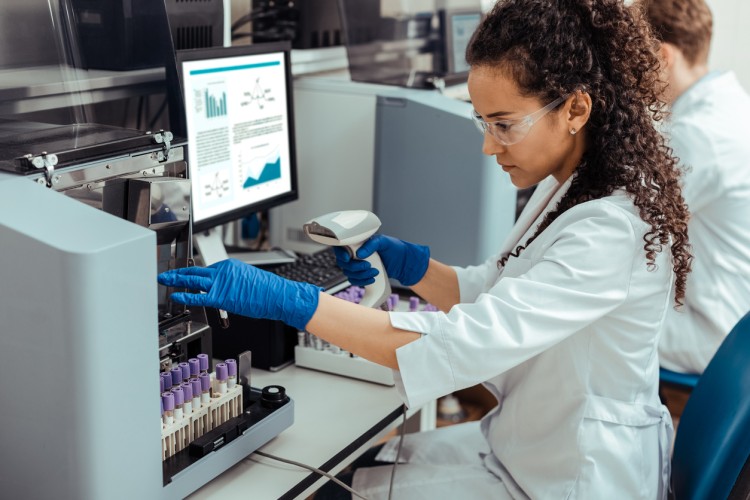 Travel Medical Technologist Job Description:
A medical technologist, also know as a med tech, is a highly skilled healthcare professional responsible for performing complex laboratory tests and analyses on patient samples. Their role is critical in assisting physicians with accurate diagnosis, treatment planning, and disease monitoring. Medical technologists work in clinical laboratories, hospitals, research institutions, and other healthcare settings.
How to become a Travel Medical Technologist with Anders Group
You can become a Travel Med Tech with Anders Group by applying to one of our many available jobs on our Job Board. Once you apply, one of our dedicated recruiters will reach you to you and begin getting your profile together for submission.
Licenses/Certifications and other documents that are typically required:
MT

Basic Life Support (BLS)

Updated Resume

Two References
Start Your Adventure
With Anders Group
Entering the world of travel healthcare presents complex decisions and obstacles for healthcare...
Find Your Next Adventure
It's an exceptional opportunity to enhance your nursing skills while traveling to new destinations.
Find Your Next Adventure
People are talking about Anders Group
"Great overall experience with Anders Group! Any questions that I have is answered promptly! What they say is what they actually do. This is my second contract with this company and I look forward to having more!"
Pamela R.
"I'm an allied healthcare worker that has worked with Anders for 3 assignments thus far. I love working with them. If you have any questions or concerns I trust that they'll be honest with the results and I believe that they do care about you and your decisions."
Courtney L.
"I've worked with several different companies over the course of 5 years. Anders seems to pay better and they have that small time feel to them which I like. My recruiter always answers the phone when I call. He stays with me through the entirety of my contract which is important to me.. Great company."
Jan S.
"Great people to work for. I am only on my first travel assignment with this group and so far I have no complaints. My recruiter, Chris, is very attentive and personable. Recently received an awesome 'swag bag' from this thoughtful team. If you are a healthcare professional seeking travel work, give Anders Group a call and prepare to be delighted."
Caleb M.