Travel Cardiology Nurse Jobs
Anders Group offers Travel Cardiology Nurse Jobs in all 50 states and U.S. territories. Cardiology Nurses play a pivotal role in preventing and managing cardiovascular diseases, which are a leading cause of morbidity and mortality worldwide. Their expertise in cardiac care and patient education is essential for improving outcomes and enhancing the overall cardiovascular health of patients.
Travel Cardiology Nurse Job Description:
Cardiology travel nurses are highly skilled healthcare professionals who specialize in caring for patients with heart-related conditions. Their responsibilities encompass a wide range of tasks, including administering medications, monitoring vital signs, conducting cardiac assessments, and assisting with diagnostic tests such as electrocardiograms (ECGs) and echocardiograms. Through their dedication and expertise, cardiology travel nurses play a crucial role in improving the well-being of patients with cardiovascular conditions across various medical settings.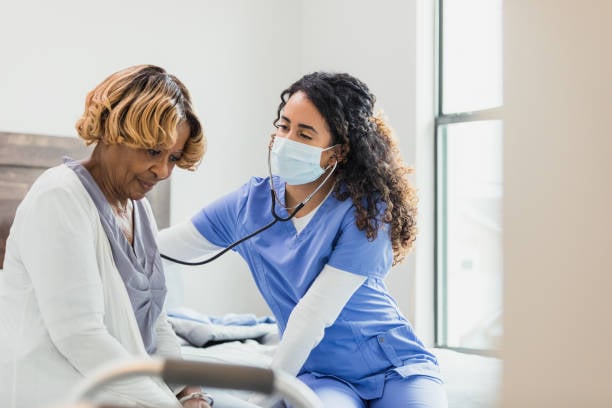 How To Become a Travel Cardiology Nurse with Anders Group
You can become a Travel Cardiology Nurse with Anders Group by applying to one of our many available jobs on our Job Board. Once you apply, one of our dedicated recruiters will reach out to you and begin getting your profile together for submission.
Licensure and Certifications that are typically required:
BSN or MSN

State Licensure or Compact License

AHA Basic Life Support (BLS)

Advanced Cardiovascular Life Support (ACLS)
Start Your Adventure
With Anders Group
Entering the world of travel healthcare presents complex decisions and obstacles for healthcare...
Find Your Next Adventure
It's an exceptional opportunity to enhance your nursing skills while traveling to new destinations.
Find Your Next Adventure
People are talking about Anders Group
"Great overall experience with Anders Group! Any questions that I have is answered promptly! What they say is what they actually do. This is my second contract with this company and I look forward to having more!"
Pamela R.
"I'm an allied healthcare worker that has worked with Anders for 3 assignments thus far. I love working with them. If you have any questions or concerns I trust that they'll be honest with the results and I believe that they do care about you and your decisions."
Courtney L.
"I've worked with several different companies over the course of 5 years. Anders seems to pay better and they have that small time feel to them which I like. My recruiter always answers the phone when I call. He stays with me through the entirety of my contract which is important to me.. Great company."
Jan S.
"Great people to work for. I am only on my first travel assignment with this group and so far I have no complaints. My recruiter, Chris, is very attentive and personable. Recently received an awesome 'swag bag' from this thoughtful team. If you are a healthcare professional seeking travel work, give Anders Group a call and prepare to be delighted."
Caleb M.